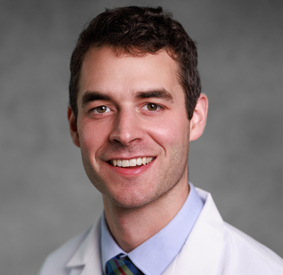 Dr. Grant Conner
Otolaryngologist
Dr. Grant Conner completed his undergraduate degree from the University of Notre Dame. He was inducted into Phi Beta Kappa and graduated magna cum laude with a bachelor of science in Mathematics. From there he completed his medical degree at Loyola University in Chicago and then completed his residency in Otolaryngology Head and Neck Surgery at the University of Texas Medical Branch. He was the recipient of the Byron Bailey resident research award as a chief resident. He has published research in national journals, presented posters at national meetings, authored textbook chapters, and participated in medical mission trips. He is a member of the American Academy of Otolaryngology - Head and Neck Surgery.
Dr. Conner treats disorders in all aspects of head and neck surgery and has particular interest in thyroid/parathyroid disorders, nasal and sinus disorders, and pediatric ENT disorders.
Outside of work, Dr. Conner enjoys swimming, biking, running, reading, and spending time with friends and family.