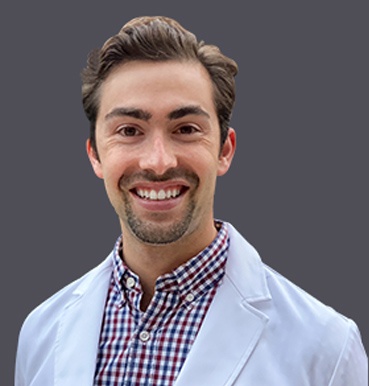 Ryan M. Casserly, M.D.Otolaryngologist
Neurotologist
Dr. Ryan M. Casserly attended the USC Keck School of Medicine and completed his residency at the University of Maryland Medical Center. He thereafter completed his Otology - Neurotology fellowship with Dr. Michael Teixido, specializing in hearing restoration and treatment of balance disorders. He has completed research in gender differences in hearing loss, noise-induced hearing loss, and benign paroxsymal positional vertigo (BPPV). Dr. Casserly recently moved to the area with his wife, who is an internal medicine physician, and their two sons. He also completed his culinary apprenticeship and enjoys cooking for friends and family.
Dr. Casserly is focused on bringing advanced ear surgery, hearing restoration and balance care to the Central Coast. He also specializes in treating vestibular migraine. He is Board-Certified as a Diplomate of the American Board of Otolaryngology-Head and Neck Surgery.