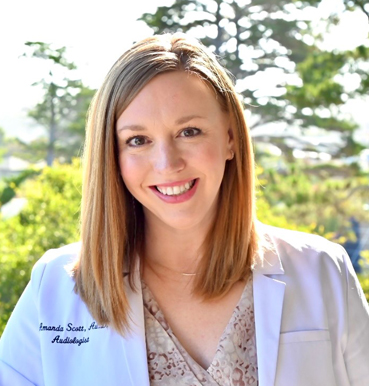 Amanda Lee
Audiologist
Amanda Lee received her Bachelor of Arts degree at the University of Tennessee in 2006 and her Doctor of Audiology (Au.D.) degree at the University of Memphis in 2010. Dr. Lee is certified by the American Speech-Language-Hearing Association and specializes in pediatric audiology and cochlear implants.
Amanda enjoys approaching audiology with a family centered approach to assess and manage hearing loss as a complimentary piece of her patient's overall health and wellbeing.
When she's not working, she enjoys photography, running and trying to keep up with her three sons.